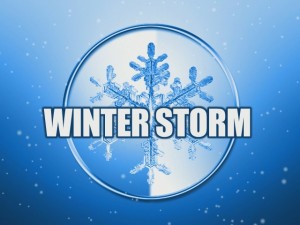 Wintry mix of precipitation headed into the area.
Freezing Rain was spreading northeast across central Iowa and was about to begin moving into Northeast Iowa. Untreated roads north and east of Des Moines Iowa were quickly becoming slippery with the freezing rain. As the precipitation continues to lift Northeast this morning it will run into cooler and drier air aloft, with a mix of sleet and freezing rain expected across Northeast Iowa as it arrives. Some snow may mix in as well as the precipitation reaches the Minnesota-iowa border.
The precipitation will continue to spread into Southeast Minnesota and southwest into West-central Wisconsin between 9 am and 11 am and finally into North-central Wisconsin around noon. The precipitation is then going to continue through the afternoon. Gradually tapering off from southwest to northeast during the evening hours.
Freezing Rain will be the main precipitation type for Northeast Iowa and southwest Wisconsin. Further to the north, locations along the Interstate 90 corridor, a mixture of snow, sleet. And freezing rain is expected. Mainly snow will fall along and north of Wisconsin Highway 10. All of the precipitation is expected to switch over to freezing drizzle before diminishing late this evening.
Winter Storm Warning remains in effect until midnight CST tonight.
A mix of freezing rain, sleet and snow will spread northeast across the area through the early and mid morning hours. Becoming mostly freezing rain in the afternoon. The precipitation will gradually diminish this evening.
Expect ice accumulations of 1/10 to 1/4 of an inch, along with snow and sleet accumulations of up to 1 to 2 inches.
Travel for the mid and later morning hours through this evening will become hazardous or nearly impossible due to the various types of wintry precipitation.
Recommended actions
A Winter Storm Warning means significant amounts of snow. Sleet, and ice are expected. This will make travel very hazardous or impossible. The latest road conditions for the state you are calling from can be obtained by calling 5 1 1.