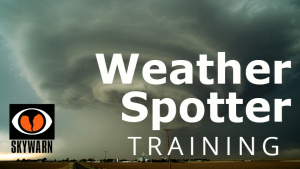 Storm spotter training for the 2014 season has been scheduled.  Sessions will be held in March and April 2014 in select counties and several times online.
2014 Severe Weather Spotter Training Schedule
Do you have questions about SKYWARN or becoming a spotter? Click here for our SKYWARN FAQ page.  Most sessions are open to the general public with no need to pre-register.  All training is free and usually lasts around 2 hours.