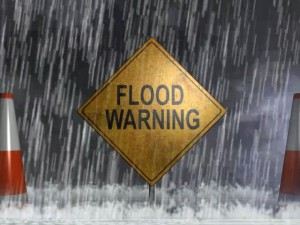 FLASH FLOOD WARNING
NATIONAL WEATHER SERVICE LA CROSSE WI
852 PM CDT SAT JUN 22 2013
THE NATIONAL WEATHER SERVICE IN LA CROSSE HAS ISSUED A
* FLASH FLOOD WARNING FOR…
RICHLAND COUNTY IN SOUTHWEST WISCONSIN…
* UNTIL 230 AM CDT
* AT MID EVENING…THUNDERSTORMS WERE MOVING THROUGH CENTRAL AND
SOUTHERN PARTS OF RICHLAND COUNTY…IN AREAS WHERE HEAVY RAIN HIT
EARLIER TODAY. THIS NEW HEAVY RAIN WILL LIKELY RUN OFF QUICKLY
AND CREATE MORE FLASH FLOODING IN THE STEEP TERRAIN THAT IS
RICHLAND COUNTY.
* RUNOFF FROM THIS EXCESSIVE RAINFALL WILL CAUSE FLASH FLOODING TO
OCCUR.
PRECAUTIONARY/PREPAREDNESS ACTIONS…
ADDITIONAL RAINFALL AMOUNTS OF 1 TO 2 INCHES ARE POSSIBLE IN THE
WARNED AREA.
BE ESPECIALLY CAUTIOUS AT NIGHT WHEN IT IS HARDER TO RECOGNIZE THE
DANGERS OF FLOODING. IF FLASH FLOODING IS OBSERVED ACT QUICKLY. DO
NOT ENTER THE WATER. TURN AROUND AND MOVE UP TO HIGHER GROUND TO
ESCAPE FLOOD WATERS. DO NOT STAY IN AREAS SUBJECT TO FLOODING WHEN
WATER BEGINS RISING.
http://www.weather.com/weather/alerts/localstatealerts/?areaid=WIC103&phenomena=FA&office=KARX&etn=0021&significance=Y&wxlayer=radar&zoom=7&camefrom=national