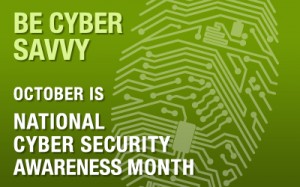 Are you and your family safe and secure online? ReadyWisconsin and the Wisconsin Department of Agriculture, Trade and Consumer Protection are teaming up to help protect your digital life.
In 2013, October is National Cyber Security Awareness Month. Even if you have just a few minutes, take a look at our easy to follow tips and videos:
Safety Tips for Computer Users
Boston Marathon Fraud Advisory
Monthly Security Tips Newsletters
Using Wi-Fi: Connect With Care
Do You Know Where Your Personal Information Is?
Protect Yourself from Email Tax Scams, March 2013
Tips for Secure Shopping Online During the Holiday Season, November 2012
Staying Safe On Social Networking Sites
More information can be found on http://readywisconsin.wi.gov/cyber/default.asp