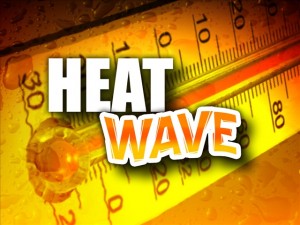 • Plan On Daytime Heat Indices To Top Out In The 95 To 105 DegreeRange Through Friday…Highest In The Valleys.
• In Some Valley Locations…Low Temperatures May Not Drop Below 75 Degrees…Making It Harder For The Body To Cool.
• The Long Duration Of This Heat Could Lead To Heat Exhaustion Or Heat Stroke If Appropriate Hydration Or Frequent Rest Breaks Are Not Taken.
Precautionary/Preparedness Actions…
Take Extra Precautions If You Work Or Spend Time Outside. When Possible…Reschedule Strenuous Activities To Early Morning Or Evening. Know The Signs And Symptoms Of Heat Exhaustion And Heat Stroke. Wear Light Weight And Loose Fitting Clothing When Possible And Drink Plenty Of Water.
To Reduce Risk During Outdoor Work…The Occupational Safety And Health Administration Recommends Scheduling Frequent Rest Breaks In Shaded Or Air Conditioned Environments. Anyone Overcome By Heat Should Be Moved To A Cool And Shaded Location. Heat Stroke Is An Emergency…Dial 9 1 1.