Urgent – Winter Weather Message – National Weather Service La Crosse WI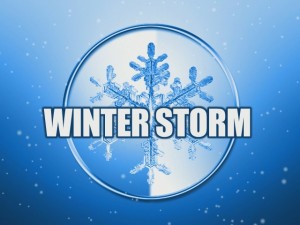 6:41pm Sun Mar 10 2013
…Some sleet before changing to snow…
Several reports of sleet have been received this evening. This is Occurring as the air is cooling aloft helping the rain transition Over snow. Expect this transition to continue through the evening With a good share of the area southwest of Interstate 94 having all snow by 9 pm.
A period of heavy snow is still expected to occur with snowfall rates of an inch an hour possible. The most likely time for this heavy snow will be this evening into early Monday morning. Storm Total accumulations of 4 to 9 inches will occur…with most of this falling by 7 am Monday.
Travel conditions will deteriorate rapidly this evening…and the Monday morning commute will be hazardous. Plan ahead for these dangerous driving conditions.
…Winter storm Warning remains in effect until 10 am CDT Monday…
* Accumulating snow will continue to move in this evening becoming heavy at times. The snow will taper off and move northeast by Monday afternoon.
* 5 to 9 inches of snow…with the bulk of the accumulations tonight.
* Travel conditions will deteriorate rapidly this evening. The morning commute will be difficult to hazardous.
Precautionary/preparedness actions…
Listen to WRCO Radio or view their website for cancellations.