[emc2alert type="error" style="normal" position="top" visible="visible" closebtn="1″ title="Winter Storm Warning" ]6am Monday – 6pm CST Tuesday[/emc2alert]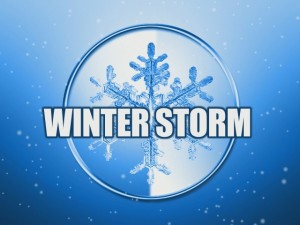 Winter Storm Warning remains in effect from 6am Monday to 6pm CST Tuesday…
Plan on snow to move east into northeast iowa and southeast Minnesota after 2 am monday morning…And into west central and Southwest wisconsin around sunrise monday. Snow totals through Noon will range from 2 to 5 inches west of the Mississippi River…And 1 to 2 inches across southwest and west central Wisconsin.
Light snow will continue through monday afternoon with up an inch of additional snow and then the snow will become heavy once Again for monday night and tuesday. Additional snow accumulations of 6 to 10 inches are expected for southeast minnesota…Northeast Iowa…And west central and southwest wisconsin.
Storm totals from late tonight through tuesday will range from 8 to 12 in Southwest and West Central Wisconsin…And around a foot In southeast minnesota and northeast iowa. Due to thisa Winter Storm warning remains in effect for these areas.
The heavy snow may spread into north central and central Wisconsin on monday night into tuesday. Snow totals will range From 3 to 9 inches. Due to this a winter storm watch has been Issued for this area.